ABOUT ME
I am Trevor Davis. I love web design
Welcome to my website. I provide a friendly and professional design service for your business, club or project at a price to fit your budget. I will provide a great web site that will look as amazing on a mobile phone as it does on a computer or other device. Why not try adjusting your screen size! Please enjoy your visit to my site.
Trevor Davis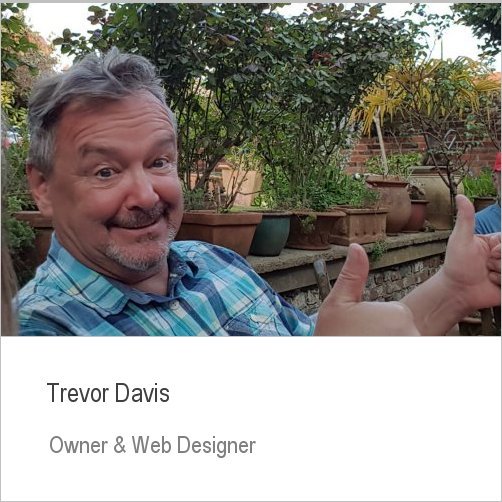 Technical and Artistic. Photography, Graphics, Coding, E-mail. Full life-cycle support.
Social Media. By integrating social media into your design you can attract new customers from different demographics.
Search Engines Optimisation (SEO). Red Rocket will raise you ranking on search engines and guide the right customers to your site.
A great web site will market your business 24/7 and promote your company brand.
MY WORK
Here are some of my latest works.
Click on the images to try out the demo or visit the live site.
Your site designed and managed from only £2/week.